EMERGING MOBILITY SCHOLARS CONFERENCE
Emerging Mobility Scholars Conference:
Cause or Solution? Urban Mobility in an Era of Climate Emergency
June 22nd and 23rd, 2023.​​
The Emerging Mobility Scholars Conference is open to all Canadian graduate students and postdoctoral fellows in the fields of mobility, transportation, and climate change.
The themes of the conference are
Co-benefits of decarbonization

Land-use and transportation planning

Technological response to climate change
Equity and environmental justice

Transportation and health

Urban resilience planning
Planning and politics of climate change

Air pollution in a changing climate

Climate extremes: Data and modelling
The conference will give graduate students and postdoctoral fellows from Canadian universities the opportunity to network with a diverse network of emerging Canadian scholars across the fields of mobility, transportation, and climate change. Over 100 scholars are expected to attend this conference.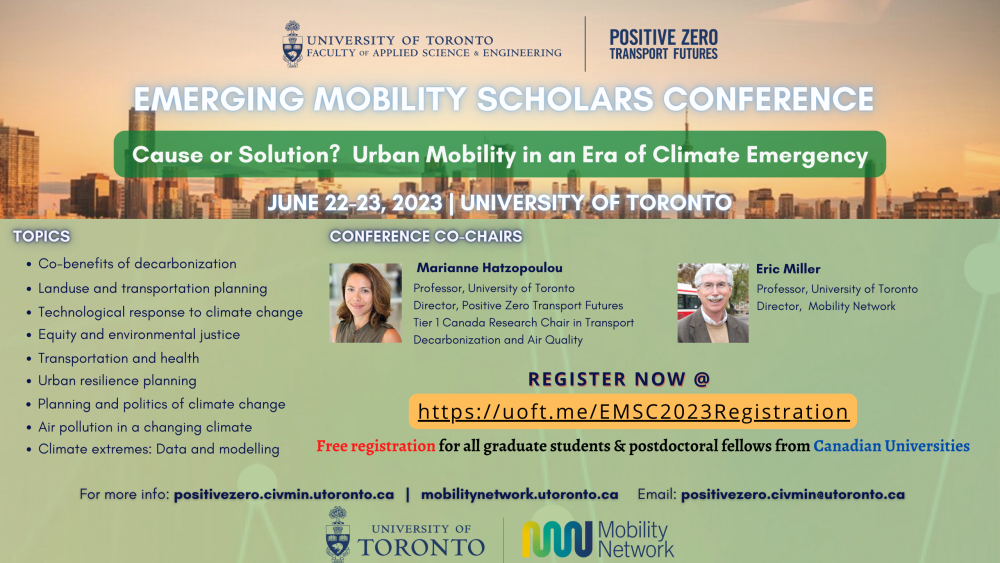 Emerging Mobility Scholars Conference flyer
(Including topics, conference co-chairs, abstract submission guidelines, etc. Submission information are available under the 'Abstract submission' tab)
It is crucial that efforts to decarbonize our urban areas be informed by the co-benefits of GHG reduction.
Canada faces the dual challenge of responding to the climate emergency in a time of profound socioeconomic change.
The transportation sector, one of Canada's largest GHG emitters, has been relatively impervious to change due to its extreme dependency on fossil fuels. Therefore, our need to achieve deep cuts in GHG emissions means we have to contemplate unprecedented transformation in urban transportation infrastructure, mobility technologies and policy responses.
But, to address the dual challenge, this transformation to mitigate climate change must also enable community benefits in an equitable manner.
Mobility Network connects mobility researchers from across University of Toronto to catalyze transformation in the ways we move people and goods to create a more equitable, sustainable and prosperous future.

(Texts are available by downloading conference flyer below)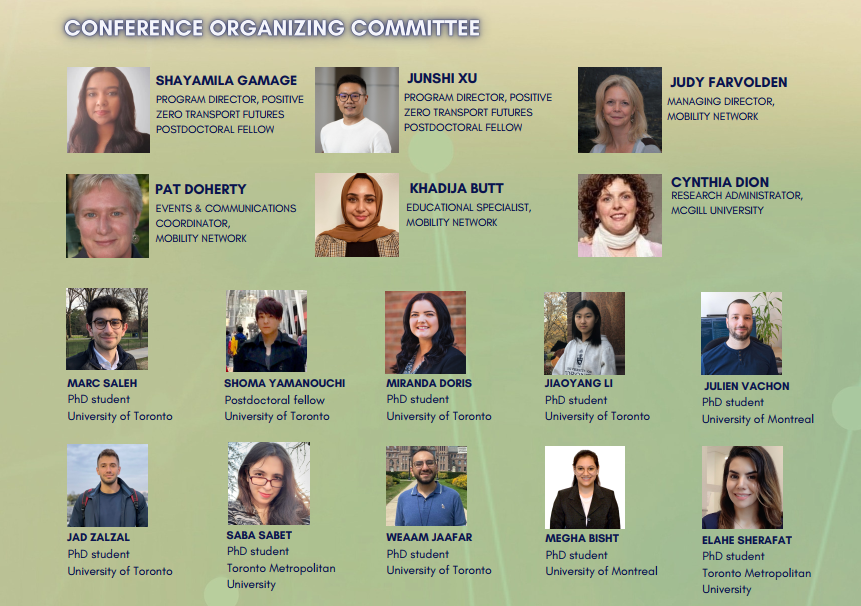 (Texts are available by downloading conference flyer below)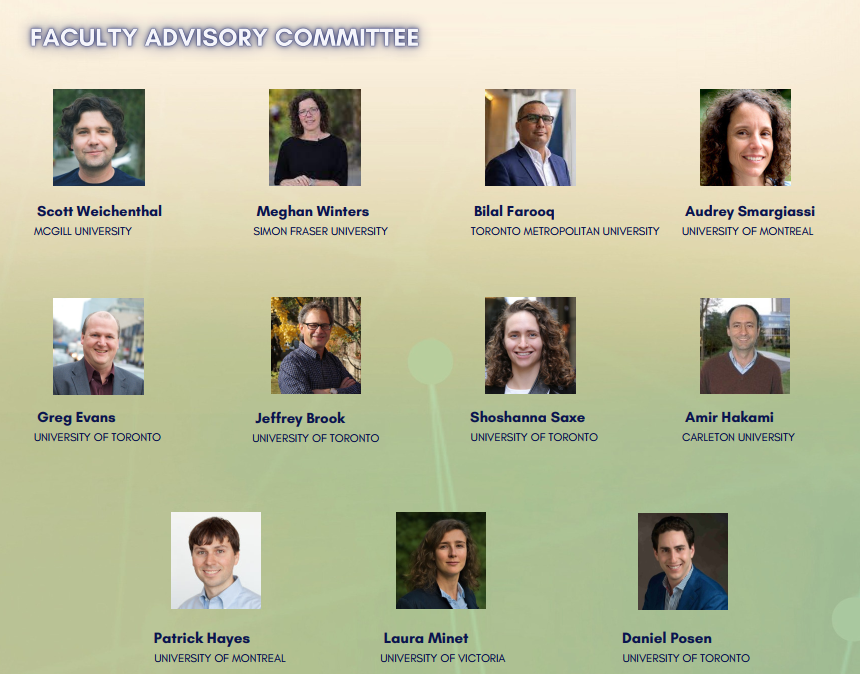 (Texts are available by downloading conference flyer below)